Week 5
Community Posting in Pharmacy Shop
Activities this week is mainly about familiarizing in details about the pharmacy and continue the usual activity such as price tagging, observe the pharmacist dispensing to the customers, entertain some of the customers, help filling the ointment into small containers, arrange the items in the pharmacy to maximize the use of space, listen to the sales representative explaining how to promote their product, and get to know with a U** student attached here which majoring in Degree of Biotech.
One of my activities is get to know with the student from U** named K*****. She will be attached here for 2 weeks in order to learn about the businesses and anything about devices. However, she has already Diploma in Pharmacy and are familiar with many of the drugs. My next activity is doing price tag. Price tagging is the most easiest task but are tedious because need to tag all items in the pharmacy shop. Another more interesting thing activity which I learn so much is about the way to promote the product. The sales rep from Chantiva (Tablet Haruan) teaches the pharmacy sales assistant how to promote their product in order to push up the sales. He make comparison with the Pati Haruan essence whereby the Chantiva tablets has less odour and more easier to carry around. Chantiva can be used for arthritis, pain problem, and minor cuts especially after circumcision. He also reminds not to exceed the dose because hypertrophic keloid may form.
Regarding stock delivery, some company such as DKSH and Zuellig Pharma will not deliver the stock for the upcoming month if payment is overdue/late. However, for the small company, their representative will come and collect the payment. There is a time where a cheque has been sent but the company claimed they did not received. So, the pharmacist produced a new cheque but later, after about month, it was found out that the cheque already in their office. This situation creates problem and some loss to the pharmacy since cancelling cheque need to take our time and fees. Sometime, pharmacist also tend to forget to make payment before term/due because of there is a lot of cheque need to be produced. Therefore, from the pharmacy side, it is better for the company representative to come and collect the payment to prevent from the same situation occur again. Any documents involved such as invoices and statement of accounts are require to be kept in the separate folder. The document will be arranged according to alphabetical order, company, and date of the invoice. It is important so that it is easy to trace back and more organized.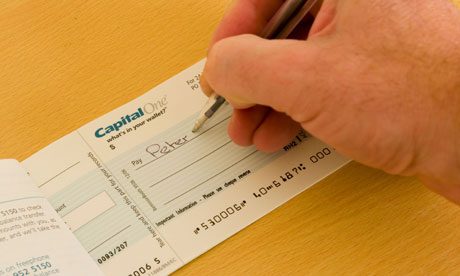 There are many thing that I have learn and discuss with the pharmacist. First is about how to give syrup medication for children. Just pinch the child's nose for short time after administration so that the child are somewhat required to swallow the liquid. Next thing is that the pharmacist should not initiate / stop / intervene with the Group B drugs such as drug for CVS and antibiotics.
Then, in order to see whether the rash is being infected, look for the presence of ('berair'). If that is already black in colour, that's mean it is already dried. So, we can recommend the topical cream/ointment with antibacterial contents. I also learn about the administration of enema which he will be counselled to hold from defecate for about 15 minutes after enema administration. For suppositories, the person need to hold longer which is around 30 minutes because suppositories need time to melt. Child's parent usually will buy two enemas because the first one is a try. One way to prevent them from defecate is by asking them to stand up after administration. When want to write for a new drug in the poison book, date, name of supplier/company, invoice number, address of supplier/company, and quantity received are needed to be written at the beginning of the section.
My university preceptor also visit at the last day which I'm able to learn about the dose calculation if pharmacist only have information regarding weight and age. The pharmacist should emphasize more towards non-pharmacological approach (such as counselling about the prevention) rather than immediately prescribe the medication and must know the rational use of each of the drug, the differences between each brands, and knows in details for each of the items sold in the pharmacy.
Observation that I have noted in the pharmacy is about the importance of checking for the expiry date for the product especially slow-moving item and stock which are high in quantity. Then, there are two types of blood cholesterol test which is cheaper (RM10) and expensive (RM30). The cheaper one will only check for one type of cholesterol level only while another one is able to check LDL, HDL, cholesterol, and TG. People generally prefer the cheaper one and it is seldom to find that people request to check using the expensive one. There are also various style of customer that can be observe such as follows- "I want plaster worth RM2.80", "I want to medication that I usually take", "I want green colour drug", and many more styles.
Many types of medication has been sold/dispensed to the customers. There are certain people who require both cough medication and sore throat reliever.

Next, panau medication has 2 types of medication which can be orally (Funginox or Fungazol) or topically (ketoconazole cream).

Then, if customer complaint heart burn (pedih ulu hati) which also means gastritis, an omeprazole, which is a proton pump inhibitor (PPI) will be recommended. If there is no presence of heartburn, antacid such as Gaviscon will be recommended. Another thing is about cold medication for children less than 2 years old and more than 6 month old. Previously there are no suitable medication for flu/cold (selsema) for such age. Now, Telfast-D syrup with 6mg/5ml strength is available and suitable for the age. Next, Progestin-only pill (POP) such as Sunolut is prescribed in order to stop period. Teramycin eye drop, Gentamicin eyedrop, and Chloramphenicol eye drop can be prescribed for 'ketumbit'. Chloramphenicol is the most commonly prescribed by the clinic/government. Dextracin ointment + Chloramphenicol eye drop is given for patient with redness of eye plus pain.