Hi, Assalamualaikum, Ni hao, Konnichiwa.
It has been looooonggggggg time since I wrote blog entry. I'm really some sort of 'craving' to write. So here I'm. I want to share my review about steam iron. Knowledge that I got from the sales person. lol~
Initially I want to buy steam iron stand one because I see alot people in Kamdar or any cloth store using that kind of iron. I THINK it will make ironing become pretty easy and fast. However, I still thinking of "omg...how can i face the very hot steam.. its painful you know. How can I iron comfortably if need to use hand gloves.....".. hihi So my journey begin.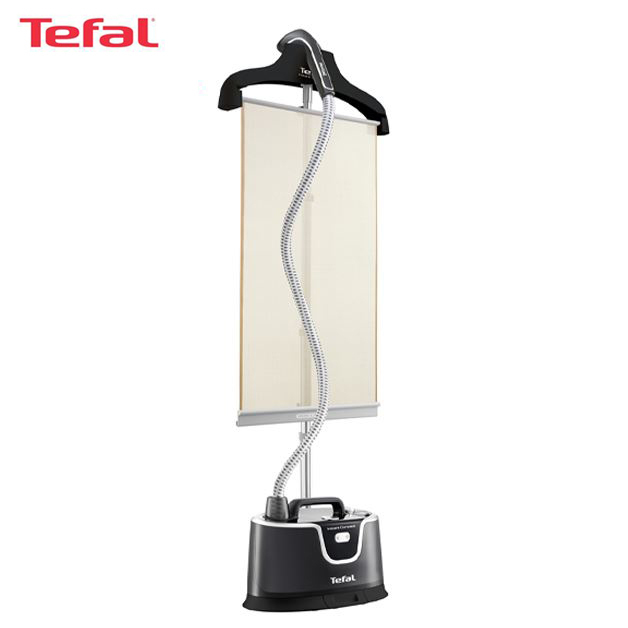 Garment standable steam iron
I went to this shopping complex with the aim to buy garment stand steam iron. However, the sales person explain something which makes me change my mind and finally select the below type of iron.
brand morphy richard. price ~ RM1400+
The advantages of this type of steam iron compared to the above standable one are:
Can be used two style. Horizontal or vertical. Meaning you can iron two styles. It will takes long time to iron in vertical plus you will lost lots of the vapour into the surrounding compared to horizontal which is more targeted.
More powerful. Can adjust temperature level and steam power.
Have auto-clean function. This is very important for steam iron since lots of calcium or 'whitish' thing will appear at your iron after some time. If there is no auto-clean, you need to clean by yourself. Otherwise, if you are lazy, the whitish thing will make your dark color cloth looks dirty. However, make sure to use RO water only since it contain no minerals at all.
Big water tank.
Take shortest time to iron for each cloth. If you are using normal iron, the time will triple. By using this steam iron, you only need to iron one side. The other side will 'automatically iron' if you are using steam. So, this will save your time alot. For me, I am able to complete one week of usage of my cloth by ironing for only 1-2 hours. Previously, it takes around 3-4 hours to finish all.
Jeans cloth is the MOST easiest to iron if using steam iron. However, if use normal iron, jeans cloth is the hardest to get rid of its 'wrinkle'.
Brand philip. Price ~RM1500+ The design looks nice since got blue lamp. hihi
Things to consider when planning to buy steam iron:
Type of plate. type of coating. because it will cause smooth ironing if the plating is the Philip type (i already forgot the name. Lazy to google now. ).
Volume of water tank. If small volume, you need to topup frequently while ironing.
Auto-clean function. Very important so that it is able to 'live longer'.
Power of steam. Strong power will make ironing faster. This is important especially if you want to save time.
Price. Depends on your badget.
Brand. Famous brand is more easy to repair if got any problem.
Actually this is my first time using steam iron. Previously I'm using normal type of iron. I'm really love this steam iron since it save my time alot. So, I would like to recommend you to use this iron if you need to iron a lot of clothes at short time. Have a try.
That's all from me. Hope it helps.
Btw, I think I love writing. It makes me feels relieve alot after able to write down everything things inside my mind. Even talking is not enough as writing. hahaha I love to read back what I've wrote and that makes me feel pleasure. Life is full of challenges. Lets go through these challenges together until our final day ya... Especially to my beloved husband. Thank you for always being with me at all time eventhough I'm lack with lots of things. hihi
p/s: got lots of planning i wanna do. but it is just too many. haha so will just do whatever i can catch up.
Have a nice day. Thanks for reading. Zai jian~